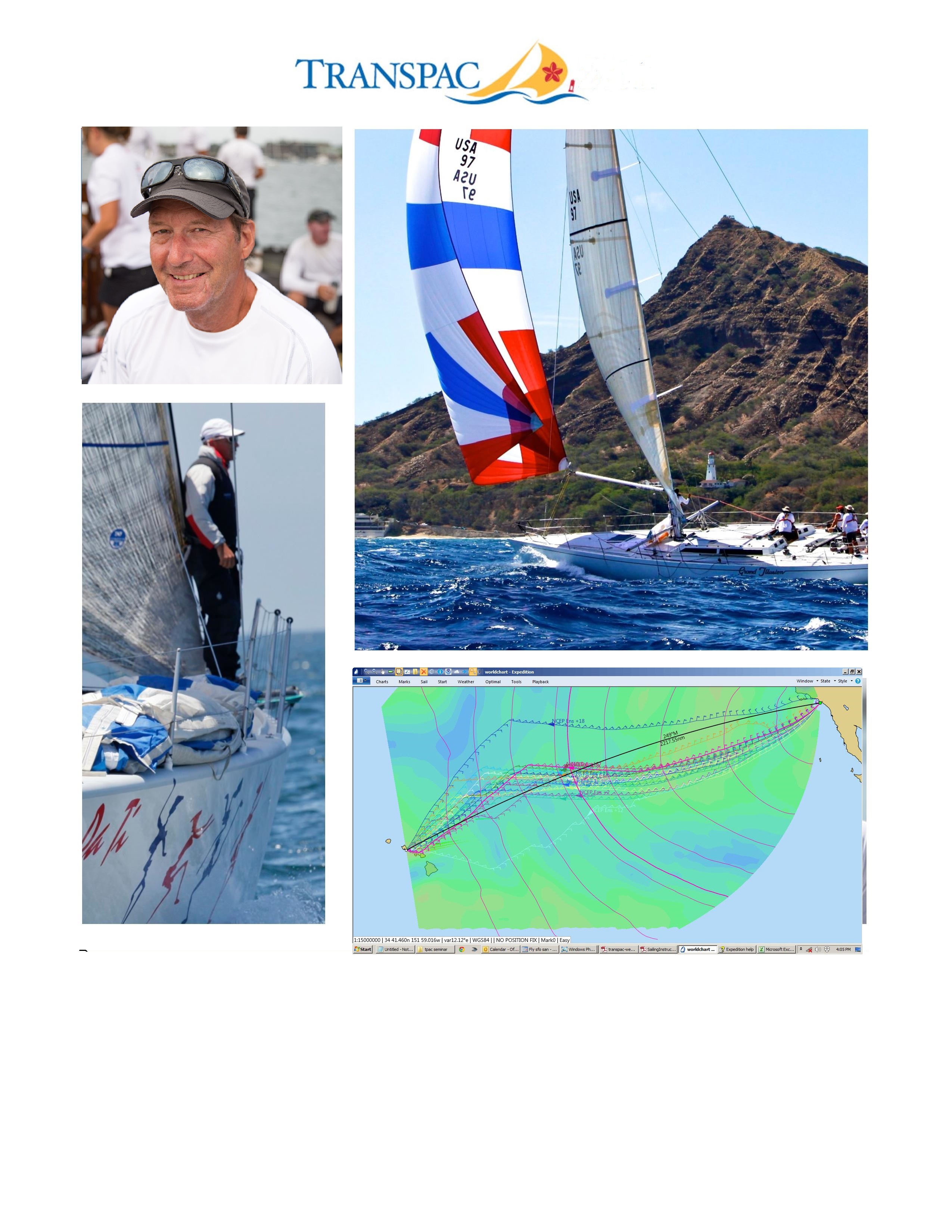 An Offshore Classic
A great way to learn offshore sailing skills or kick start your preparation for the big race. You will learn about:
race strategy,
pre-race weather study,
in-race optimal routing and tactics,
satellite data techniques,
afterguard/navigator communication
and much more.
Chris Bedford: climatology presentation
Artie Means created marine electronics presentation
Much of the presentation will feature Expedition Navigation & Racing software and Peter will share his knowledge of this powerful tool. (Free trial licenses are available to students!)
Marine Weather University Courses
Here's some of MWU's courses including two free courses that would provide great preparation for this Transpac course.